Description
Considering a full-face helmet? Look no more. The list of features is long for the Frill AirFit Sun Shield X03 Full-Face Helmet. Here are just a few to note. The innovative AirFit Liner Inflation System puts you in control of fit with a simple pump of air. For excellent protection from glare, this helmet includes a responsive One-Touch Integrated Sun Shield. As for good looks, combination matte and gloss art cover this full-face motorcycle helmet.
Average Weight: 3 lbs. 10 oz. or 1,644 grams.

Helmet Construction: Polycarbonate shell. Double D-ring chin strap.

Stay Comfortable: Four intake vents and one exhaust vent.

Interior & Linings: AirFit Liner Inflation System allows rider to obtain a customized comfort fit (cheeks and side) by pumping the inflation ball or pushing the quick-air release to let out air. Cheek pads are designed to fit eye glasses more comfortably. Emergency Release System tabs allow for easy removal of cheek pads. Moisture-wicking, antimicrobial liner is removable and washable. Compatible with BOOM! Audio 20S Bluetooth® Helmet Headset.

Ride Enhancing Features: Retractable sun shield deploys quickly and easily. Locking face shield features UV protection, anti-scratch coating, anti-fog coating, and offers quick, secure, tool-free removal and installation. Helmet bag included.

Manufacturer & Certification: Scorpion. Meets DOT safety standard FMVSS 218.
Features
Built for the Ride

Collection

Venting type

4 intake vents and 1 exhaust vent

Removable liner

Wicking

Anti-Microbial

Material Content

Removable liner fabric

Moisture-wicking, antimicrobial liner is removable and washable

Product Weight

Warranty

1 year limited warranty – Go to www.h-d.com/warranty for full details

Certifications

Meets DOT Safety Standard FMVSS218

Manufacturer

Manufactured for Harley-Davidson by Scorpion

Headset Compatible
Reviews
Frill Airfit Sun Shield X03 Full-Face Helmet
is rated out of
5
by
9
.
Rated

5

out of

5
by
mnnng2m1973
from
Frill Airlfit
Very nice helmet for the price. Very comfortable fit and ease of use.
Date published: 2018-02-21
Rated

4

out of

5
by
Punith
from
Near perfect
This helmet does tick every box on its basics. And does everything what it explicitly and implicitly promises. What works: Fits snug and makes you feel safe. Both the sun shield (a blessing) and the transparent visor has a decent and acceptable levels of anti fogging properties. The air vent at the chin lets you know that it's working. The air vents at the top are don't seem like they want your attention but they do their job. I don't have wet scalps. The aerodynamics are top notch when facing front. When you turn slightly and get a feel of the wind resistance, you'll know what I mean. What pleasantly surprised: The anti-microbial lining did not allow the odor of a couple of sneezes linger after an overnight do-nothing. What could have been better: The air pump very slowly lets the air out. It's not apparent. But after a couple of hours, when you check by pressing the release button, you know that there's nothing left in the air pockets. The helmet is noticeably loud. It felt strange initially because it's definitely not the air vents. It's some turbulence somewhere on the outside surface, the sound of which travels through the solid material rather than through some hole or air gap. I suspect it might be something to do with the barely-noticable non-symmetry (in order to allow for the sun shield mechanism) of the visor mounts. After about 3000 odd KMs of riding, the cons don't bother me much now as I got used to them and the pros are still appreciated. So I don't think I regret the purchase and I'm going to keep it for the next 10 yrs or till whenever it lasts.
Date published: 2018-01-16
Rated

4

out of

5
by
Wbruiser2
from
Great Helmet for the price
An all around great helmet. Even though it's a little on the heavy side, it's comfortable. It's advertised as compatible with the Harley head set (wired) but the speakers do not fit. I'm sure it's not recommended, but I made the holes bigger so they would fit flush. With the head set connected on my 17 FLHTK, the sound is great at all speeds. I can hear my music and the bike. On cold days (40 and below), it's warm. The sun shield works great. One thing I don't like is the clear face shield will get moisture in it and the only way to get rid of it is to open it. This method is very inconvenient when it's cold and or raining. I don't have an issue with the noise level. I think it's quieter than some, maybe louder than others. If I needed it to be quiet, I'd just drive a car...
Date published: 2017-12-15
Rated

5

out of

5
by
KOUNTRY
from
Glad I bought this one!
I would not have bought this helmet if someone had not stolen my icon. Fortunately I only wear full face and don't like half helmets. I was going to buy the modular, and tries this one one and immediately felt the comfort, the air up option is awesome. Air up in higher speeds for a looser in town ride release the air pressure. Rode 300 ish miles first day with it, not to heavy but comfortable. I don't have the wind noise issue don't know if I got a newer made helmet but I'm not having that issue. Great buy I would buy again if I need to.
Date published: 2017-10-22
Q & A
How can I get a side piece that the face shield attaches to as mine is broken and my face shield will not attach anymore...
Why not make helmets available in the colors that the bike is?
Replacement/tinted Face Shields
I am wondering if there are replacement and/or tinted face shields available for this helmet, mine is still good but a scratch can happen at any time. Also considering getting a tinted shield if available. I know it has the drop down sun shield but looking through two pieces of plastic causes a little distortion. thanks.
I can answer my own question after some more searching. Apparently the replacement shields are not available through Harley-Davidson.com but are available through many Harley dealers. Clear part number is 98338-17VR Tinted part number is 98340-17VR
Date published: 2018-02-20
Size Chart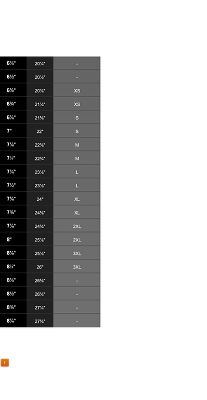 SELECT INSERT
Kick your bike into high gear with these interchangeable accent pieces
Part Number 98144-20VR
Finish / Color: Smoke
The X03 Shell Replacement Face Shield is designed to fit X03 helmet shells. This shield helps block dust, sand, and insects.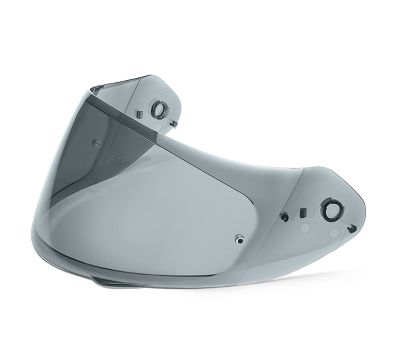 Part Number 98145-20VR
Finish / Color: Grey
The X03 Shell Replacement Face Shield is designed to fit X03 helmet shells. This shield helps block dust, sand, and insects.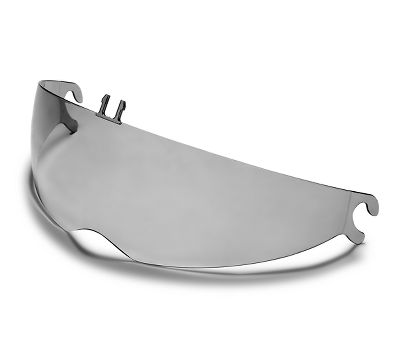 Part Number 98340-17VR
Finish / Color: Smoke
The X03 Shell Replacement Sun Shield is designed to fit X03 helmet shells. This shield helps block dust, sand, and insects.
Loading...
Please Hold Your Iron Horses